Bio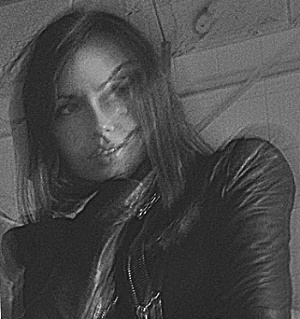 I stumbled upon the voice over industry by chance one day in 2008 during a band interview at 89.7 Bay, a local radio station, when the resident radio host asked me to read a line for an upcoming promotional event. One of my CELTA ESOL Cambridge tutors at the time had also long advised me to try out voice acting as a part-time job. The radio host seemed pleased with my voice work and I was  given a job on the spot with the station – A rare and rather unexpected event! Having freelanced with them for a period of two years exclusively, I discovered a love for voice acting  and began exploring my options.
In 2010 I left Bay Radio Malta for whom I had been freelancing, in search of new opportunities to expand my potential as a voice over talent, reaching out to marketing companies, start-ups and various other small businesses. During my time spent at the Bay offices, I was introduced to Engelbert Grech, film producer and Head of the Malta Film Commission, who turned out to be one of my most loyal clients over the years and for whom I am still the designated voice over artist on a series of commercial and corporate projects and presentations and documentaries.
I have since been active in marketing myself via social media, by sharing and discussing my media content, participating in business and talent forums on Linked In and via booking agency Facebook pages, promoting my online portfolio to potential clients worldwide and keeping a professional blog, as I watched my projects flourish into more versatile styles. Through having worked with various companies providing their own recording studios, I decided to invest in setting up a little studio of my own where I am currently working on projects for the local as well as the international market in both the English and Maltese language. Among the foreign companies I deliver corporate work to are Agencia de Locutores Audiovisuales  and VoiceArchive.com. Projects worked on, past and present, include: corporate presentations, web-help, video tutorials and promotional videos, PABX and phone prompts, TV and radio commercials, radio announcements, public service announcements, guided audio tours and even a couple of animated tv commercials. By 2015, I had gained a greater number of local and foreign clients. I continue to ensure a great product for my clients for every type of project required.
Aside from my voice -over business, I am a full-time CELTA – certified Business English, TOEFL and IELTS Cambridge tutor/trainer with an English Language training centre and have a BA in Communications and Sociology. In my free time, I enjoy collecting and composing music, reading and writing poetry.
I look forward to hearing from you regarding your next project.
Lisa M Grimaud, Voice Over Professional.